My film-making skills include documentary direction, camera, sound recording, green screen, editing, 2D animation, foley and sound design, and I am fluent in Spanish, German and English.
I have worked with different formats such as documentary and fictional films, documentations (conferences, talks, concerts, festivals and performances), teasers, music videos, interviews and image films, and feel especially drawn to topics such as intersectional feminism, migration, education, social issues, culture and arts.
Collaborating and working in teams is always fun and an opportunity to learn from other colleagues' points of views. At the same time, having a wide range of skills allows me to work in an autonomous way if needed, being able to complete works from development to post-production on my own, which is very useful for smaller productions.
If you have any questions or inquiries, don't hesitate to get in touch at info@ireneizquierdo.com.
> This is a selection of commissioned works since 2016: to be (un)seen - Teaser / Documentation - Dance Die Karotte - Documentation - Partner Acrobatics WhARTever Should Happen - Eine Welt auf dem Kopf - Teaser / Documentation - Dance
Body & Belonging - Teaser / Documentation - Dance I AM NOT ON THE BLACKLIST by Hyoung-Min Kim - Teaser / Documentation - Dance You can't evict a movement - Music Video - Editing Mein Berlin - Children's Interactive Performance - Teaser / Documentation Die Kepler Schule - Image Film IN*VISION - Teaser / Documentation - Seminar & Festival IN*VISION - Teaser / Documentation - Seminar & Festival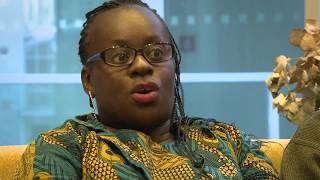 ENSA Konferenz "Schulaustausch Now & Then - 2030 and beyond" - Documentation Interventionen 2017 - Vina Yun - Interview Interventionen 2017 - Carmen Mörsch - Interview Interventionen 2017 - Nina Mülemann Interventionen 2017 - Klaus Lederer - Interview
to be (un)seen - Teaser / Documentation - Dance

Die Karotte - Documentation - Partner Acrobatics

WhARTever Should Happen - Eine Welt auf dem Kopf - Teaser / Documentation - Dance

Body & Belonging - Teaser / Documentation - Dance

I AM NOT ON THE BLACKLIST by Hyoung-Min Kim - Teaser / Documentation - Dance

You can't evict a movement - Music Video - Editing

Mein Berlin - Children's Interactive Performance - Teaser / Documentation

Die Kepler Schule - Image Film

IN*VISION - Teaser / Documentation - Seminar & Festival

IN*VISION - Teaser / Documentation - Seminar & Festival

ENSA Konferenz "Schulaustausch Now & Then - 2030 and beyond" - Documentation

Interventionen 2017 - Vina Yun - Interview

Interventionen 2017 - Carmen Mörsch - Interview

Interventionen 2017 - Nina Mülemann

Interventionen 2017 - Klaus Lederer - Interview
CLIENTS
Institutions, Companies & Associations:
– Kulturprojekte Berlin GmbH
– Stiftung Stadtmuseum Berlin
– Engagement Global GmbH
– Festival Theaterformen
– Delegation of the Government of Catalonia in Berlin
– Technologie- und Gründerzentrum Potsdam-Mittelmark GmbH
– Institut für Auslandsbeziehungen e.V. (ifa)
– SJD – Die Falken Landesvererband Berlin
– Team Bildung in Bewegung GbR
– ICJA Freiwilligenaustausch weltweit e.V.
– Bridge-it! e.V.
– Respekt e.V.
– START-Stiftung gGmbH
– ICI gemeinnütziges Institut für Cultural Inquiry – Berlin GmbH
Dancers & Performers:
– Alexander Carrillo, Dancer
– Stella Zanou, Dancer
– Hyoung-Min Kim, Dancer
– Anouk Froidevaux, Dancer
– Kati & Sam, Partner Acrobatics
> Self-initiated audiovisual projects: We Disappear - Documentary / Experimental - 12 min ENOUGH - Documentary Short Nails - Documentary short / animation My lover is a dick - 2D Animation - Free Project The Emotionals - Documentary Short / Experimental In Loving Memory - Experimental / Documentary Short Lecanora Muralis - Animation The day we killed time - Documentary short / Experimental M(a)y Words - Project Teaser - Web Series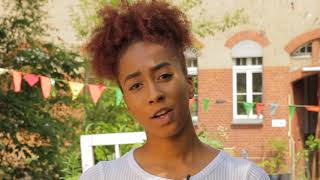 M(a)y Words - Glossar: Empowerment - Web Series Martin - Documentary short / Videoart After John Cage - Videoart Tropical Scape - Videoart CLOSE TO HOME - Videoart / Documentary
We Disappear - Documentary / Experimental - 12 min

ENOUGH - Documentary Short

Nails - Documentary short / animation

My lover is a dick - 2D Animation - Free Project

The Emotionals - Documentary Short / Experimental

In Loving Memory - Experimental / Documentary Short

Lecanora Muralis - Animation

The day we killed time - Documentary short / Experimental

M(a)y Words - Project Teaser - Web Series

M(a)y Words - Glossar: Empowerment - Web Series

Martin - Documentary short / Videoart

After John Cage - Videoart

Tropical Scape - Videoart

CLOSE TO HOME - Videoart / Documentary