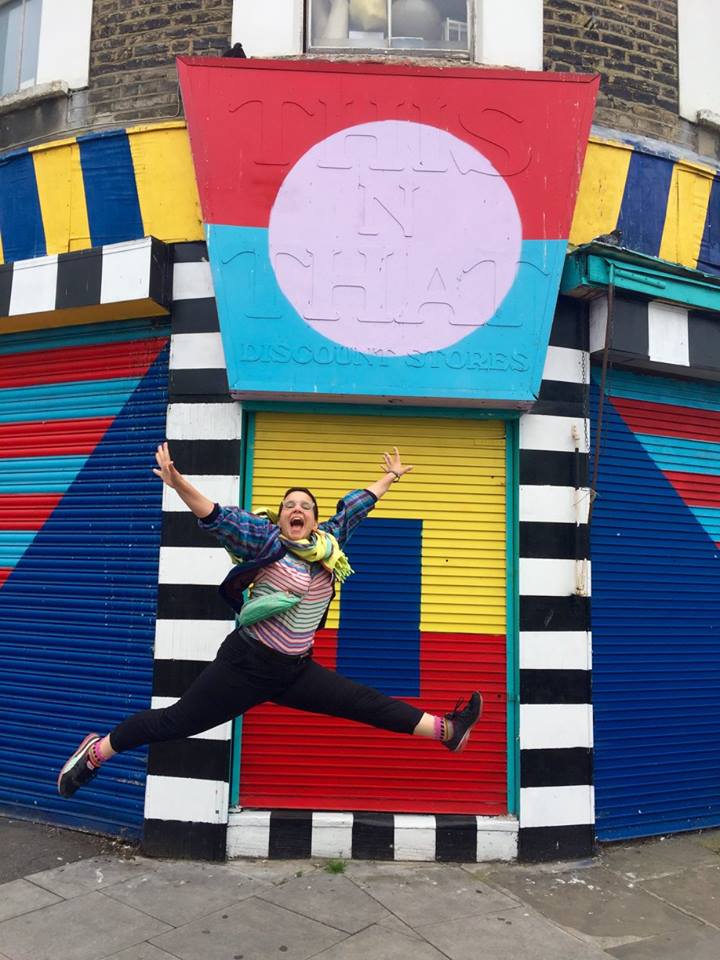 Statement
The main focus of my artistic practice lies on observing, analyzing and questioning societal norms and behaviours.
I often observe myself and others with the fascination of a scientist, trying to understand the motives behind our actions and how we construct our identity in relation to our environment. In my films and projects I propose or highlight situations that encourage audiences and participants -including myself- to self-reflect and unlearn imposed beliefs, by creating new meaning in playful or poetic ways.
My methodology is process-based, improvised and experimental. Starting each project with a question, my work evolves organically as answers and new questions arise in the making. Not-knowing is both a challenge and comfort zone to be at to learn and surprise myself.
Bio
Irene Izquierdo (she/her, they/them) is a queer feminist animator, filmmaker, interdisciplinary artist and workshop facilitator. Born in Spain, based in Berlin.

She studied Motion Graphic Design (LABASAD, Online-Barcelona) Documentary Direction (filmArche, Berlin), Art in Public Space (MFA, Bauhaus-Uni Weimar), Fine Arts (Licentiate, Universidad de Salamanca/Erasmus, Kunsthochschule Kassel) and Artistic Education (CAP, Universidad de Valladolid).
Her personal work consists mostly of animations, short essay films and participatory projects. Among other things, she gave a haircut in front of the Brandenburger Tor while interviewing her customer about the meaning of actions in public spaces, narrated a fictional utopian past inspired by the ruins of a garden colony in Berlin, observed a group of bird watchers at a cemetery from the point of view of a disembodied presence, and investigated what fingernails can tell us about people.
As a freelance filmmaker, Irene has directed, shot and edited image films and videos for conferences and festivals on the topics of education, diversity, intersectional feminism and art, and combines her film-making practice with mentoring documentary film projects at the independent school filmArche, and giving film and art workshops.
Irene has participated in projects, residencies and exhibitions internationally: Haus der Kulturen der Welt, Berlin (GE); Viva! Art Action Festival, Skol, Montreal (CA); Nairobi National Museum (KE); Goethe Institut, Nairobi (KE); Euro-Latin Performance Tour in Berlin (GE); Actualitas. Kunst vor Ort, Braunschweig (GE); Output Gallery, Liverpool (UK); The Basement, Brighton (UK); Laboratory of the Arts, Museo Patio Herreriano, Sala de las Francesas, Valladolid (ES).
She is currently working on several projects:
– Together with TINT Filmkollektiv: The experimental documentary Why Working Together observes three feminist collectives working on their creative practices. What are the joys and difficulties of working together?
– Two animated explainer videos: One about white saviourism for Zusammenleben-Willkommen and the other about the potential uses of public swimming pools in the colder months in Berlin for Pool Potentials.
Photo ©: Jess MacCormack