Teaching and Participation Experience
· Lecturer & Mentor: documentary film projects of 1st and 2nd year students at filmArche, Berlin (DE). Since 2019
· Workshops: Self-organization and Non-violent Communication. filmArche e.V. Berlin (DE). Since 2018
· Workshop: Film-making for social workers. Act Document Inspire. Funded by Erasmus +, Berlin (DE). 2018
· Workshop: Filming Interviews for teens. ENSA Programm / Engagement Global GmbH, Berlin (DE). 2018
· Workshop: Film-making for teens and young adults. START Stiftung. St. Peter Ording (DE). 2017
· Workshop: Film-making for teens – Documenting an event. Bridge-it! e.V. (DE). 2017
· Workshops: Film-making and performance for kids 7-11. FEZ Berlin (DE). 2016
· Tutor on political education for young adults. ASA Programm / Engagement Global gGmbH (DE). 2014-16
· High School Teacher: Photography, Painting. Campus Rütli, Berlin (DE), 2014-15
· Participation and Public Art interventions as Process Institute collective. Berlin (DE), 2009-11
· Guest Lecturer. Plymouth University School of Architecture, Design & Environment. Workshop: Walk the line, Berlin (DE). 2011
· Guest Lecturer. Bauhaus-Uni Weimar, Media Art & Design Dept. As artists collective Process Institute. (DE). 2011
· Workshop / Site Specific Project. Nairobi National Museum. Nairobi (KE). 2011
· Artist Talk. Spanish Embassy in Nairobi, (KE). 2009
· Artist Talk. Skol, Centre des Arts Actuels, Montreal (CA). 2009
· High School Teacher, Internship. IES Delicias, Valladolid (ES). 2006
Selection of workshops
Act-Document-Inspire
Film making workshop for adults
part of Act-Document-Inspire
Funded by Erasmus+
Berlin 2018
4 day practical Film Making Workshop for 17 Youth Workers from all over the world. The aim was to create audiovisual material on migration and social issues. 3 short videos were made.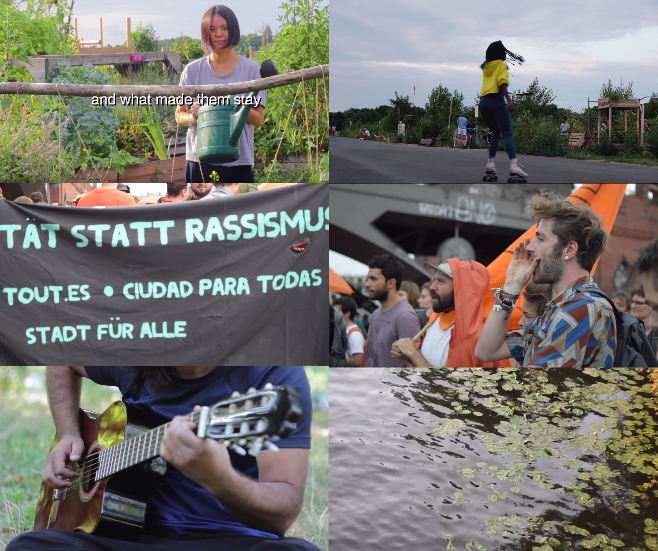 START SommerCampUS
Film making workshop for teens and young adults
for STARTStiftung
St. Peter-Ording 2017
17 participants create 3 trailers for imaginary films from scratch in one week.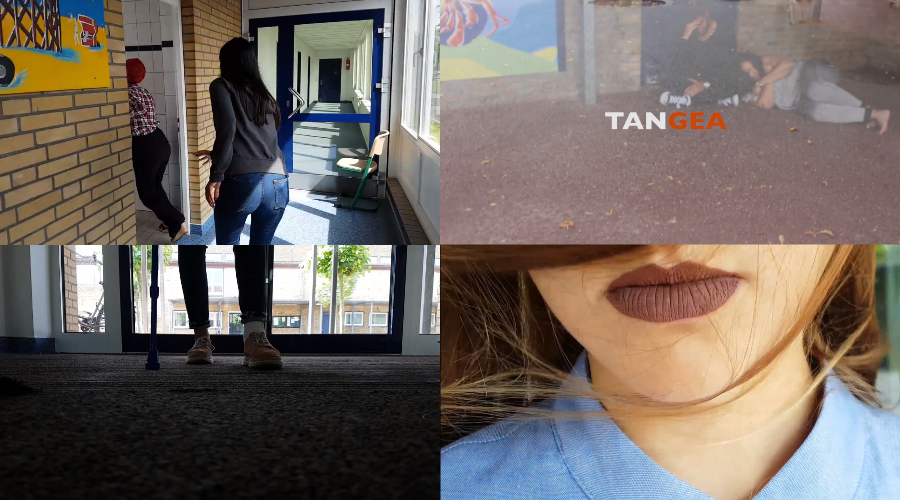 Future Smartphone
Film workshop for kids
KinderFilmWerkstatt at FEZ Berlin, 2016
4 day Film Making and Media Manipulation Awareness Workshop for kids (10-11 years old). While conceiving and making their own advertisement video (a smartphone that can mute people, make other people clean up for you, or even stop time!), kids learnt about the manipulative power of images, storytelling and music in advertisement and film.
Collaboration with Hanna Prenzel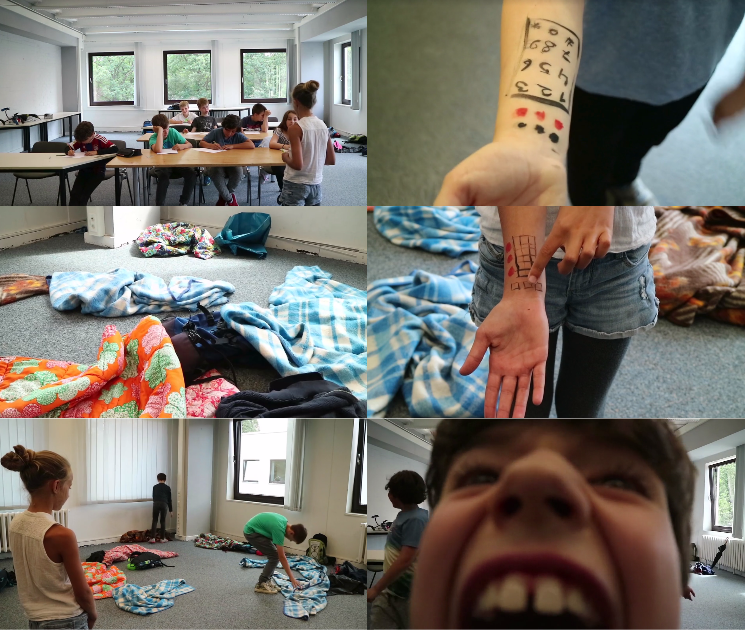 Skills and Background
After studying Fine Arts at the University of Salamanca, I obtained a Pedagogical Aptitude Certificate from the University of Valladolid to teach Art in secondary schools and did an internship at IES Delicias teaching scuplture.
I became interested in public art interventions and participatory projects during my Erasmus exchange at the Kunsthochschule Kassel and decided to study the MFA Art in Public Space and New Artistic Strategies in Weimar. In Berlin I reunited with three colleagues from the MFA and we worked together on participatory and site-specific interventions as Process Institute. Here you can see some of the projects we did together.
filmArche, the self-organized film school where I studied Documentary Direction in Berlin, is a school where on top of learning about film-making, one also learns and practices how to teach one another and cooperate on a regular basis. During this time I also worked as a global learning tutor for Engagement Global GmbH., guiding the self-reflection processes of groups of young adults learning about anti-racism, colonialism and feminism.
For the last 10 years I have given talks, lectures and facilitated workshops on film-making, art and photography in different educational contexts, and Since 2018 I teach documentary film-making at the filmArche as external staff, guide documentary students through the development of their projects, and give workshops on self-organization and non-violent communication.